Whittlesea Secondary College holds the development of the whole child at the centre of its philosophy of education. We foster student-centred learning with a focus on student empowerment and personalised learning pathways. We aim to inspire children's curiosity, creativity, imagination, compassion, self-knowledge, social skills and emotional health through the growing range of programs we offer.
Our purpose is to empower students so that they 'Take control' of their learning and their lives. We work together to help them find and use their voice, discover and enhance their passions and foster the growth and development of the whole person so each student can thrive and contribute positively in the rapidly changing world.
The curriculum in the junior years is deliberately broad, ensuring each child can find and explore their areas of passion at the same time as being exposed to a wide range of knowledge and thinking. From Year 8 onwards vertical offering of subjects creates student choice and provides flexibility in the learning program ensuring that all students are engaged in their learning at their point of interest and challenged at their point of need. This is based on the students stage, not age. Success in their future beyond school will depend on their ability to respond to new and unknown situations and problems. We recognise that learning can be challenging and students will encounter setbacks. Creating understanding in our students that it is a journey and 'you might not be able to do it YET'- developing a growth mindset and resilience.
Please come and see us 'at work' during one of our school tours. It's the best way to get to know us. Our students and staff will be happy to welcome you and share their experiences.
Lian Davies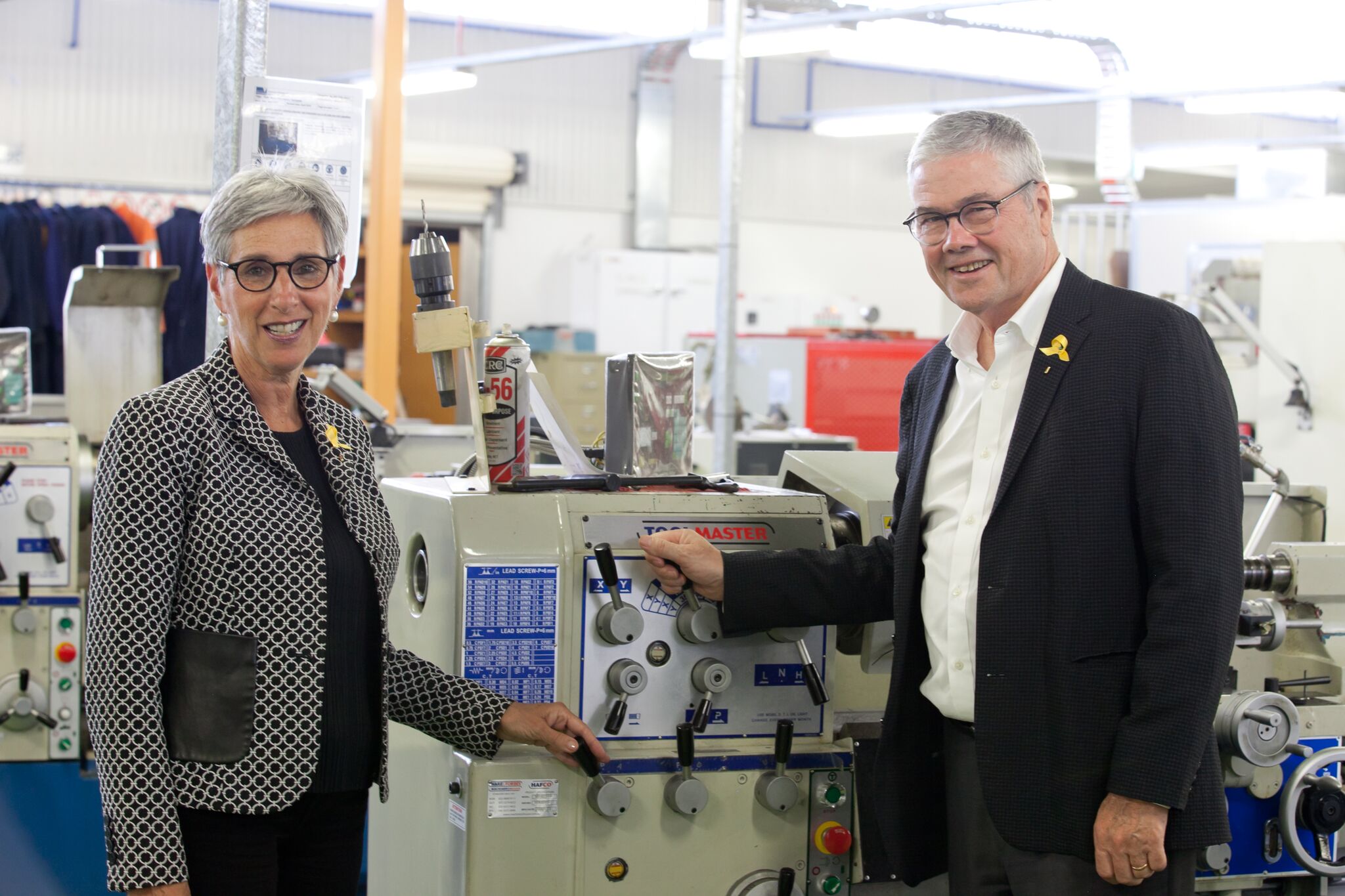 Message from our Principal
Read the latest messages from our new school Principal, Lian Davies, and our 2019 School Captains.
Shifting the Education Paradigm
In this TED talk, Sir Ken Robinson argues that our current educational systems are still based on a industrial paradigm of education – education is increasingly standardised and about conformity, and kids, who are living in the most stimulating age in history, fail to see the point of going to school, which is about 'finding the right answers to pass the tests' rather than about stimulating divergent thinking. Here at Whittlesea Secondary College we are working to support our students to work flexibly in a rapidly changing world.
Our student projects and achievements
Read about how WSC students are being recognised for their efforts in school and beyond.
Student Centred Learning
In this TEDx talk Peter Hutton, former Principal of Templestowe College explains how schools are able to make a shift from the traditional practices for traditions sake. We work in a supported model to ensure our students get to make choices. Our ultimate goal to have our young people go to be adults who can make good decisions and succeed in any pathway they choose. We continue to work with Peter Hutton, who is now the Director of the Future Schools Alliance, along with many schools locally, nationally and internationally.